The Pretty Doesn't Hurt team varies in race, gender, and age. Our lived experiences may differ, but we share a passion for stories that disrupt and spark conversation. With this film, we want to hold up a lens and magnify the small moments witnessed by a child — because these are the moments that inform the adults we become.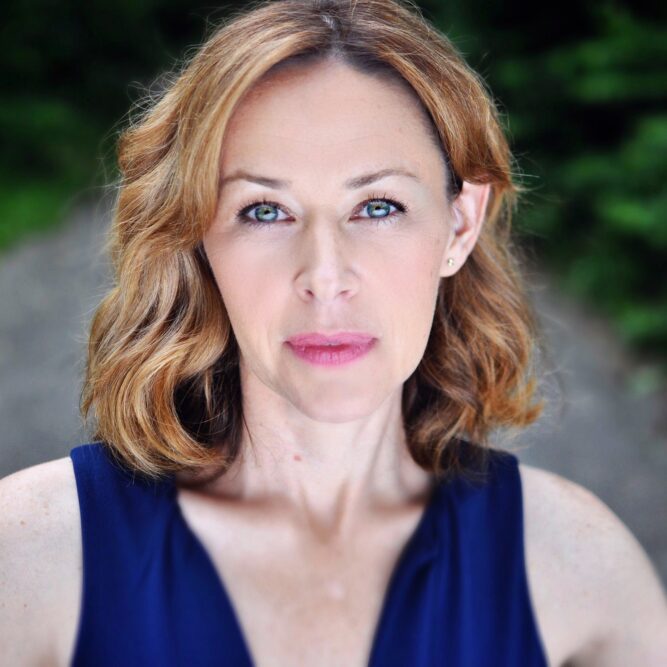 JENNIFER RAU
DIRECTOR / PRODUCER – IMDb
Jennifer directed and produced the PSA "Boys Will Be Better", offering an uplifting alternative to the catchphrase "Boys Will Be Boys". With thousands of views across various platforms, the PSA sparked controversy among its many viewers. Other directing projects include the recently completed experimental short film VIRGINITY, PERIOD and the development of her feature film script PLAN B. Jennifer began her career as an actor working with the award-winning Atlantic Theater Company in New York City. She has been fortunate to work with award-winning actors Jesse Eisenberg, Julia Louis-Dreyfus, Matthew Broderick, Brittany Snow, Chris Lowell, Chris Messina, Corey Stoll and esteemed directors Peter Tolan, Andy Ackerman, Jamie Babbitt, Jonathan Kaplan, Maggie Kiley and Jessica Goldberg. Select Film and Television acting credits include: FINDING AMANDA (Tribeca Film Festival Spotlight), BRIGHTEST STAR (Austin Film Festival), THE NEW ADVENTURES OF OLD CHRISTINE (CBS), WITHOUT A TRACE (CBS), and the award-winning short film SOME BOYS DON'T LEAVE (Tribeca Film Festival). She currently lives in New York City with her husband and their young son.
www.jenniferrau.com / @jraudirector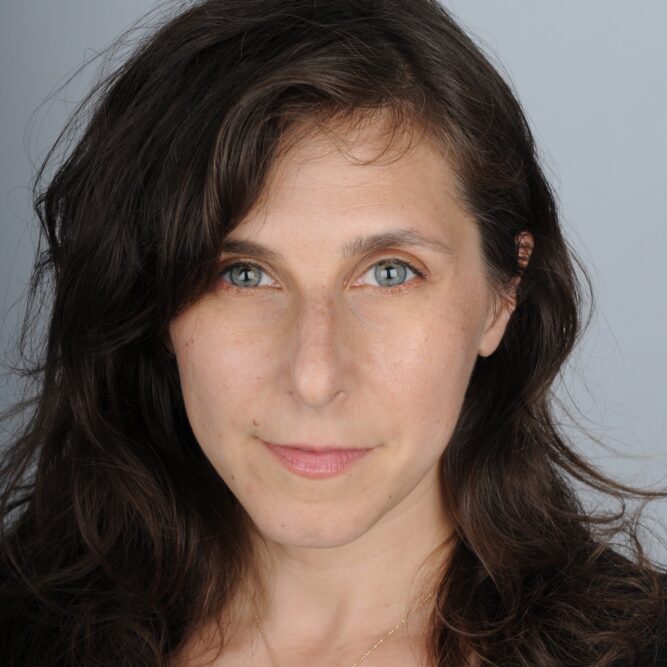 BROOKE BERMAN
WRITER / PRODUCER – IMDb
Brooke Berman has written films for Natalie Portman, The Mark Gordon Company, Vox Films, Fugitive and Red Crown. Brooke adapted and directed the short UGGS FOR GAZA which premiered at the Aspen Shortsfest where it won Audience Special Recognition. ALL SAINTS DAY, a short film Brooke wrote, directed by Will Frears, won Best Narrative Short at the Savannah Film Festival and screened at the Tribeca Film Festival. Brooke recently completed post-production on her feature RAMONA AT MIDLIFE. Brooke's feature script POLLY FREED was chosen to be part of New York Stage and Film's Screenwriters Lab where it was mentored by Kyra Sedgewick, Zach Helm and Billy Goldberg and selected as part the MOME finance lab for female filmmakers and NYWIFT From Script to Preproduction lab. PF has made it to "second round" for Sundance Screenwriting Labs two years in a row and won Best Screenplay at the Toronto Independent Film Festival. RAMONA AT MIDLIFE, her directorial feature debut, won Best Unproduced Script at the Montreal Independent Film Festival, the Toronto Independent Women's Film Festival and LA Indies. Brooke's memoir NO PLACE LIKE HOME is available on Audible. Her plays, which include HUNTING AND GATHERING (Primary Stages), SMASHING (The Play Company, The O'Neill) and A MODEL CITY (Stacey Mindich Productions), have been produced across the US and internationally at theaters including Steppenwolf, 2nd Stage and Naked Angels.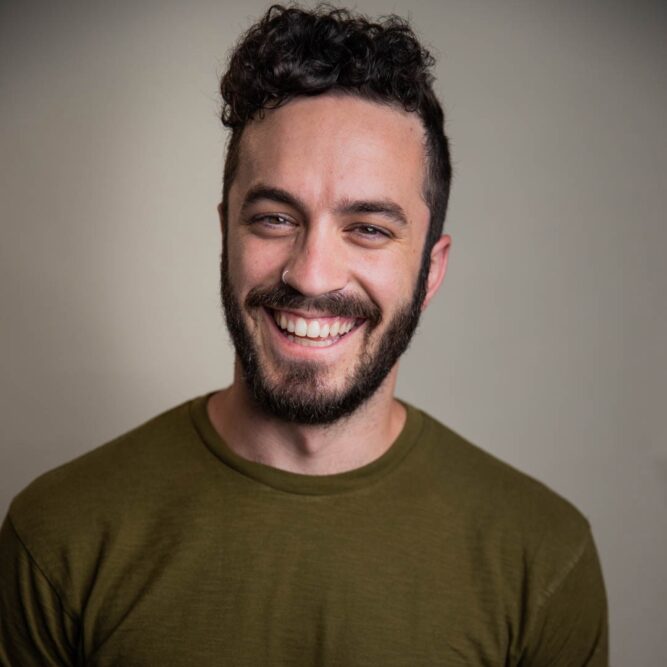 DAVID SICILIANO
DIRECTOR OF PHOTOGRAPHY / EDITOR – IMDb
David Siciliano is an award-winning cinematographer and editor from Southern California. He shot, edited and produced the controversial PSA "Boys Will Be Better". Some other career highlights include editing INTERESTED IN by Michael Witkes, which has been shown at the premier LGBTQ festivals in the country and has over 1 million views on YouTube; shooting and editing the award-winning NUN HABITS created by Monica Arsenault now streaming on Roku; shooting and editing FLUNKYBALL written and directed by Tess Forestieri, which won Best of Fest and Outstanding Achievement in Editing at Bucks County Festival; and editing CLASS starring the hilarious David Krumholtz, which won Best Short at numerous festivals across the United States. In the commercial space, David has worked with a wide range of brands on tv and web content from HBO to Budweiser to Habitat for Humanity to influencers and local business with companies like VaynerMedia and Fullscreen Media. He graduated from Syracuse University cum laude and is the founder of Savvy Studios. When not behind the camera or computer, you can find him in the mountains backpacking with his wife Jessica.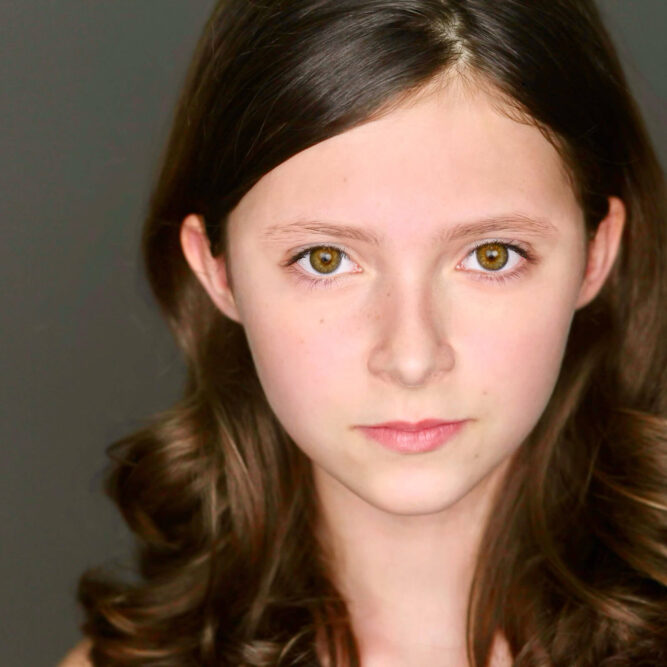 KEELEY KARSTEN
JULIA – IMDb
Keeley Karsten can be seen starring as Natalie Fabelman in Steven Spielberg's award-winning film The Fabelmans, co-written by Tony Kushner.
Karsten recently completed production on the upcoming title Entanglement, as well as the short film On Being Twelve, for which she received the accolade of Best Young Actress at the Snow Leopard International Film Festival. Karsten also won Best Child Actress at the Sydney Indie Short Festival. Her television credits include Amazon's Hunters, alongside Al Pacino, and a starring role as the young Pam Sinclair in the documentary series Evil Lives Here. She has also written and starred in the short film Viceroy, (Award of Recognition-Best Shorts Competition La Jolla; Best Child Actress Award-Oniros Film Festival, Italy) released in 2020.
Karsten is a skilled singer, and her passions include theater and writing. She currently splits her time between New York and Los Angeles with her younger brother, her mother, a choreographer, and her father, an artistic director.
@keeleykarsten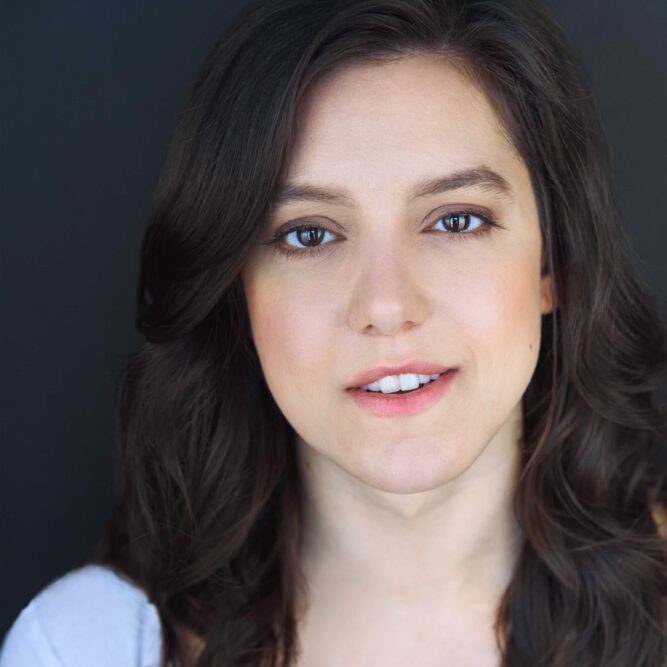 JENNA KRASOWSKI
JESS / PRODUCER – IMDb
Jenna's recent film and television credits include EMPTY NESTERS (Atlanta Film Festival), THE RESISTANCE, the award-winning feature NESTING DOLLS (Amazon Prime), the upcoming short film LIGHTHOUSE KEEPING and the acclaimed web series LANDING HOME (Amazon Prime). She also lends her voice to the radio plays BLACK TOM ISLAND, and MARCH, as well as Cryptids: A Sci Fi Mystery Podcast. A graduate of the Atlantic Acting School Conservatory, her theater credits include PROOF at Hudson Stage, BLACK TOM ISLAND at Premiere Stages.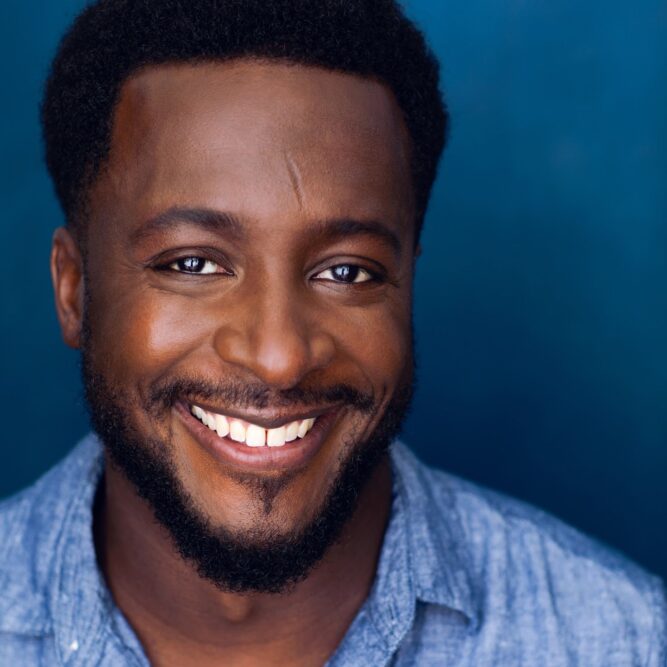 ANDY LUCIEN
STEVE / PRODUCER – IMDb
Andy Lucien is an artist and advocate originally from New York City. Television credits include THE BLACKLIST (NBC/Universal) and DAREDEVIL (Netflix). He received both his Bachelors and Masters degrees in theater and has been a part of various theatrical productions all over the United States working at such venues as Lincoln Center Theater, Playwrights Horizons, Rattlestick Theater, Williamstown Theater Festival, Berkley Rep, La Jolla Playhouse and Studio Theater. Internationally, he took part in the Grahamstown Theater Festival in Grahamstown, South Africa.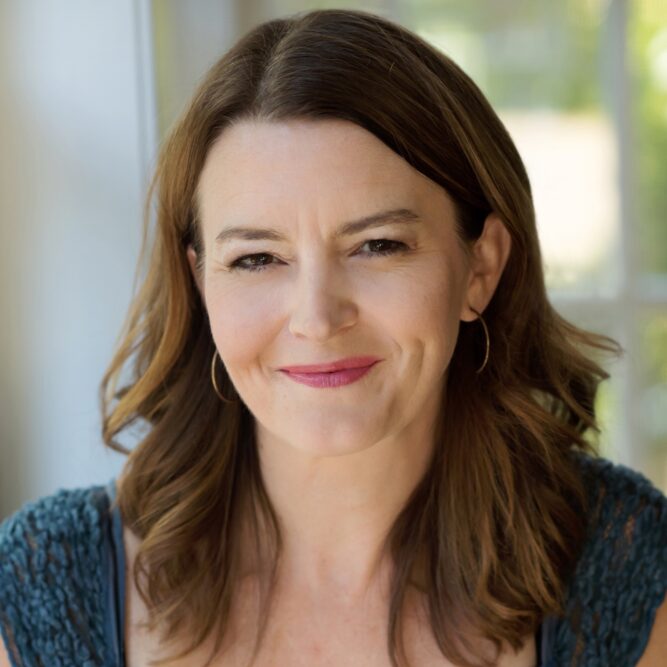 JENNY MAGUIRE
MINDY / PRODUCER – IMDb
Jenny is one of the five female leads and consulting producer on the fiercely independent, female-driven feature STUCK (Amazon Prime). Other select film credits include the features FAIR GAME (Doug Liman), THE GIRL IN THE PARK (David Auburn) and the short film REVEILLE (IFC). Select television credits include FBI: MOST WANTED (CBS), BLUE BLOODS (CBS), LAW & ORDER: SVU (NBC), THAT 70s SHOW (FOX), STELLA (Comedy Central) and the award-winning web series WAINY DAYS. Jenny has originated roles for numerous theater companies including New York Theatre Workshop, Manhattan Theatre Club, Atlantic Theater Company and Rattlestick Theater. She has also served as a producer/creator/consultant on several film and theater projects, including the Channel4More4 documentary 21 BELOW & Shannon Burkett's The Female Pope, official selection of NAMT 2022.